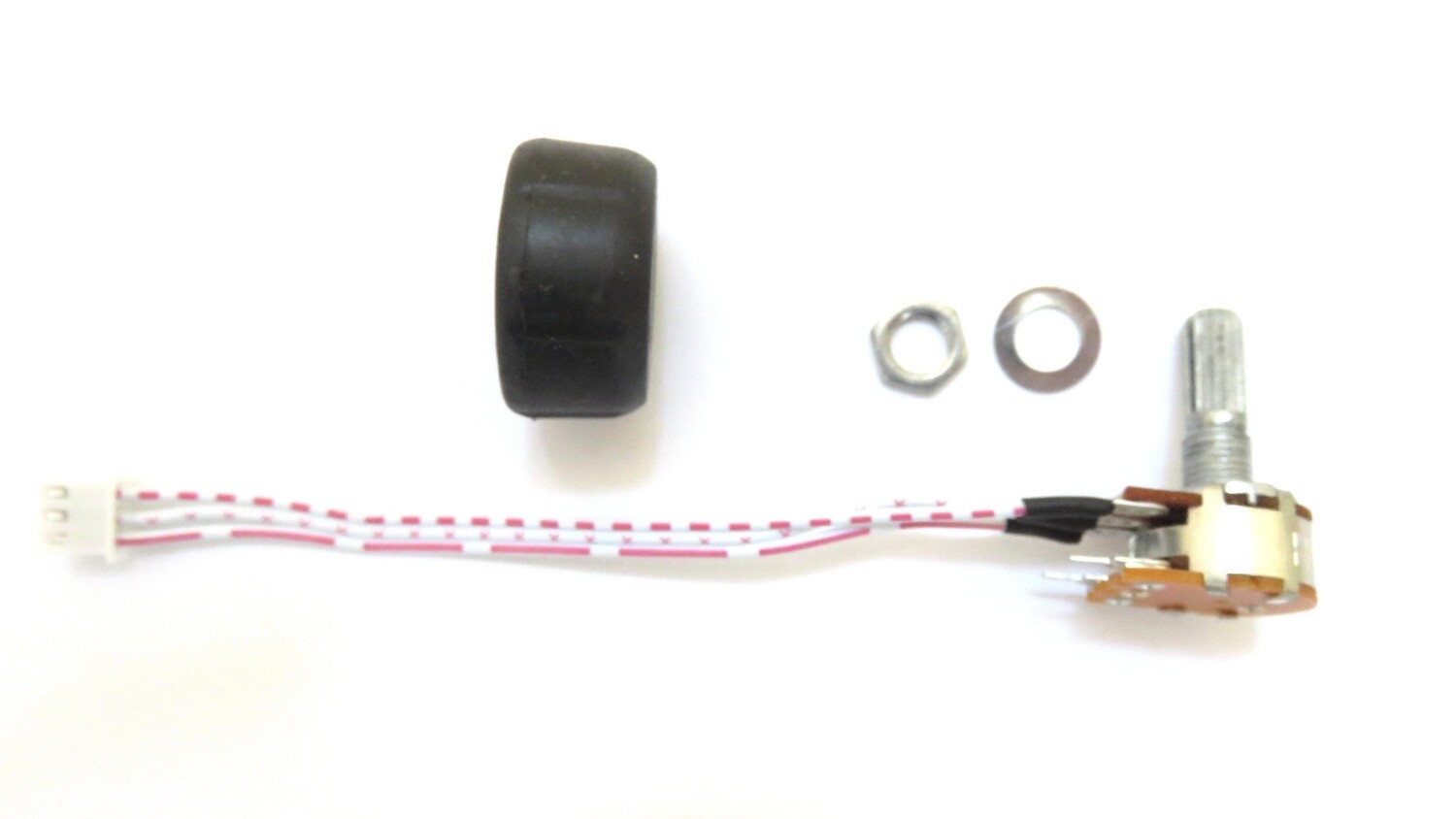 Stowamatic Golf Trolley Speed Control Switch
3102
Product Details
Stowamatic Electric Golf Trolley Speed Control Switch

plus rubber knob.
Genuine Stowamatic New speed control switch. New rubberized knob for better finger grip turning.
This speed switch can be used with all Stowamatic models;

Fitting; Fold the trolley back to allow you to access the back of the handle where you will find 12 cross screws. Once the screws are removed you will be able to unplug the main wire this means you can then work with the top half of the handle in an easier position to remove the switch.

FULL FITTING INSTRUCTIONS FOR SPARES HERE;
fitting a speed control switch
Save this product for later