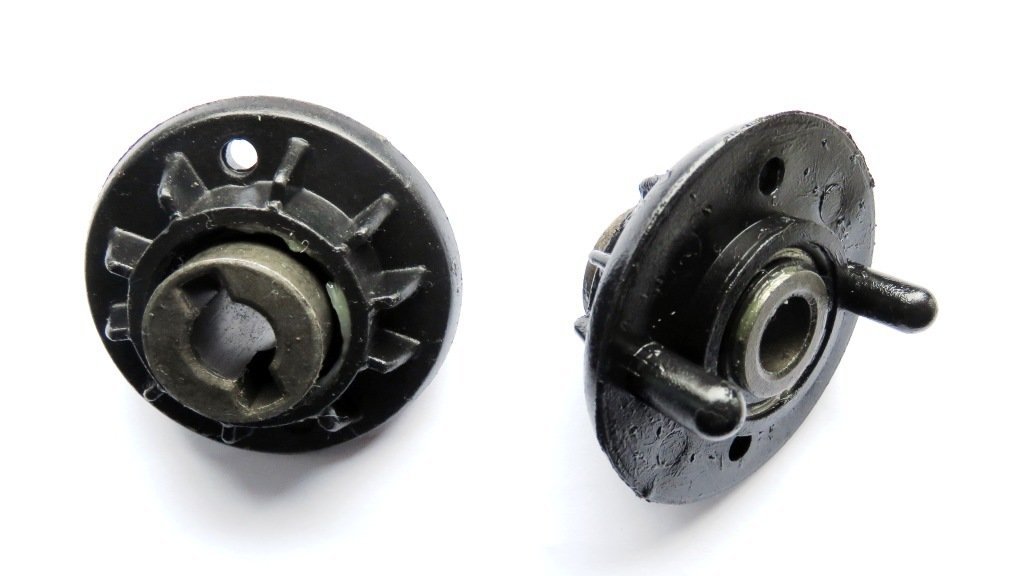 Precision Engineered Golf Trolley Wheel Clutch (Pair)
SKU 103
Product Details
Genuine Precision Engineered Pre-Greased Electric Golf Trolley Clutch Pair for LEFT and RIGHT wheels. These new style UPGRADED golf trolley clutches are original brand. Genuine Pre-Greased and they should be supplied. They can be used as replacement clutches on wheels of the following makes for year 2005 onwards
Precision Golf Trolleys
Stowamatic Golf Trolleys
Pro Rider Golf Trolleys (not remote control)
Please check the clutch photos as they may vary for some models. These clutches Easily replaced by a GOOD FITTING cross screwdriver to fit the two screws securely on the hub at inside of the wheel. Be careful not to burr or damage the screw heads, its advisable to put the wheel on the ground so as to put weight on the screwdriver for unscrewing. Unscrew both screws, then a large flat head screwdriver to prise off the whole metal clutch system, this can be firmly in place, so take your time and gradually go round prising off around the circumference.
Details of exactly the role and purpose of a golf trolley wheel clutch, why it works and what it is for.
NOTE: Please take note of the pictures as well as the descriptions in order to determine if the part is suitable for your model of golf trolley. Many golf trolleys vary slightly and we have made as clear as possible any illustrations or descriptions.

Save this product for later