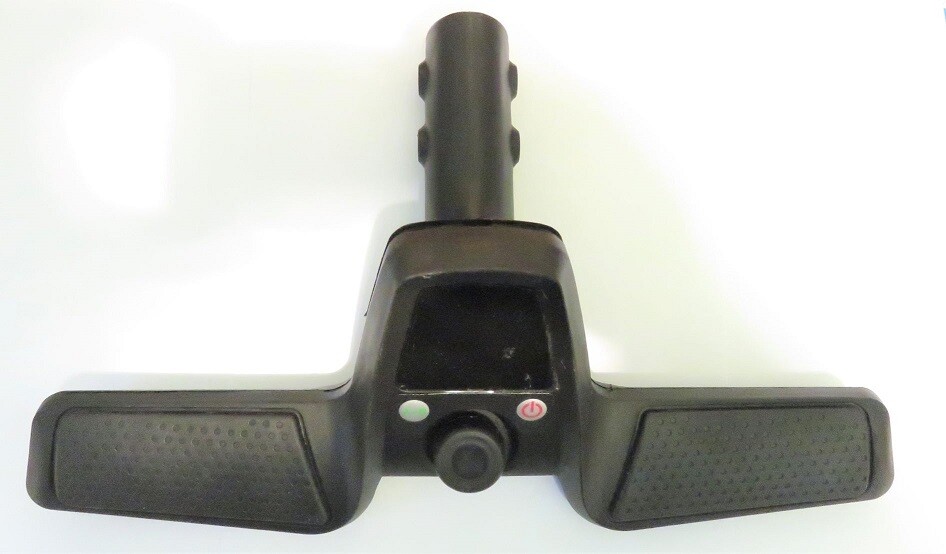 Golf Trolley Handle BLACK fits Ben Sayers
4134
Product Details
Fits a Ben Sayers trolley a COMPLETE Handle. This handle fits the Ben Sayers Golf Trolley's new winged handle model. It fits easily by way of plug-in and screw-on.

The winged style T handle comes in two pieces, front, and back. BLACK
Complete Handle comes with all electronics installed, only needs plugged in and attached to the trolley.
Save this product for later