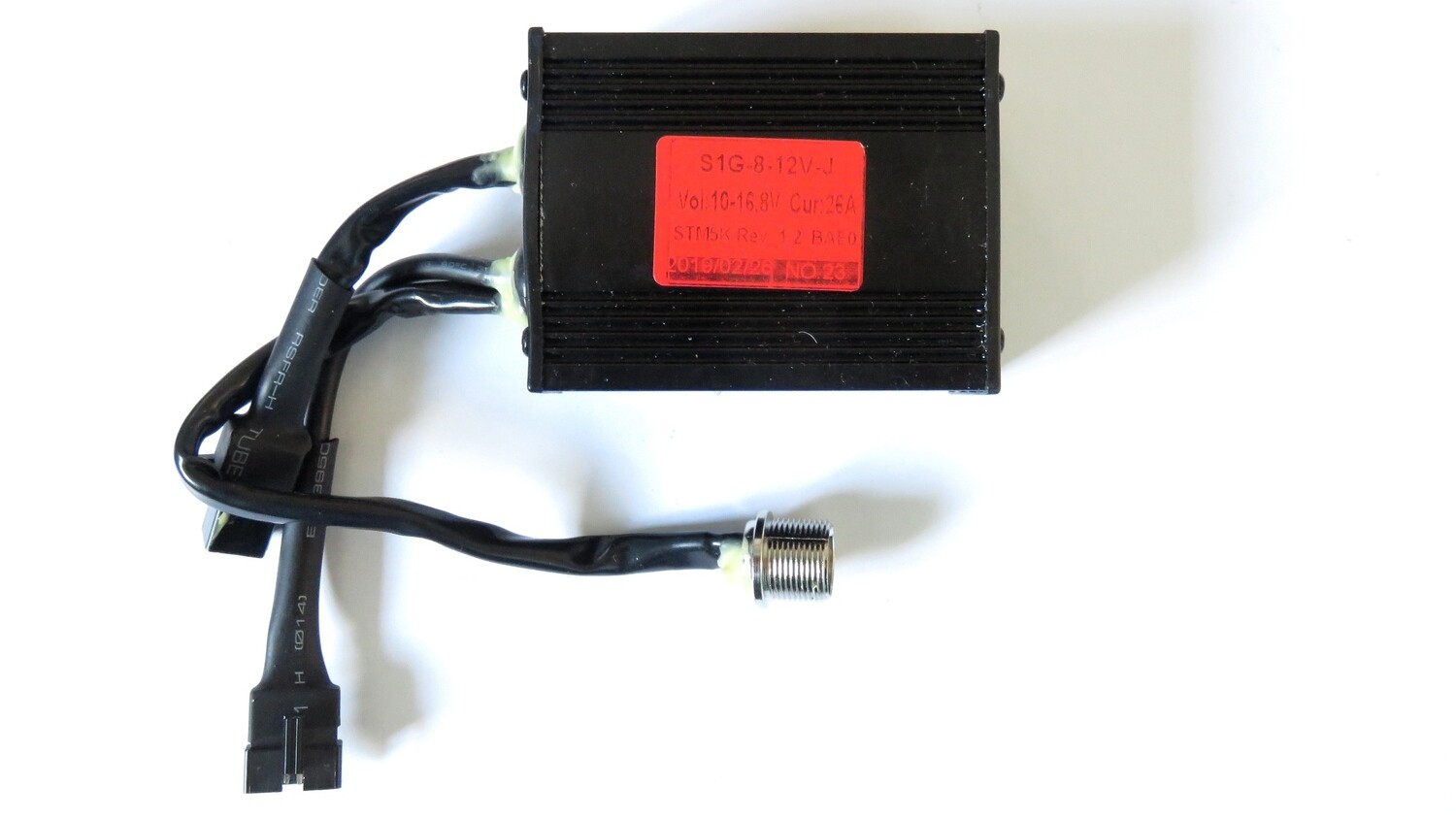 Electric Golf Trolley Controller S1G-8-12V-J
107
Product Details
Suitable for T Handle model Golf Trolley.

The new upgraded (9 speeds) S1G controller fits all previous models of controllers for the original style LED round black T handle models with the rectangular circuit as in the photos.
The new black colour controller box is able to replace the original SIG-12V-22A-8-CE (7-speed controller) but now will display 9-speed settings for your golf trolley. New 9 speed controller S1G-12V-8-J-9 and S1G-8-12V-J
Pro Rider Golf Trolley (original T handle),
Precision Golf Trolleys LED - T handle,
Other electric golf trolleys with the rectangular circuit
(Not remote control golf trolleys)
Each Component of the Electric Golf Trolley Controllers is tested before dispatch and we always recommend replacing the respective handle circuit at the same time.
Fitting Controller: Turn the trolley upside down and unscrew the cover to the controller under the battery tray. The controller is plugged in with three connections you should unplug all the connections and remove.
Fitting Handle Circuit; Fold the trolley back to allow you to access the back of the handle where you will find 8 cross screws. Once the screws are removed you will be able to unplug the main wire this means you can then work with the top half of the handle in an easier position to remove the circuit.
For full fitting a golf trolley controller and or handle circuit PCB
NOTE: Please take note of the pictures as well as the descriptions in order to determine if the part is suitable for your model of golf trolley. Many golf trolleys vary slightly and we have made as clear as possible any illustrations or descriptions.

Save this product for later